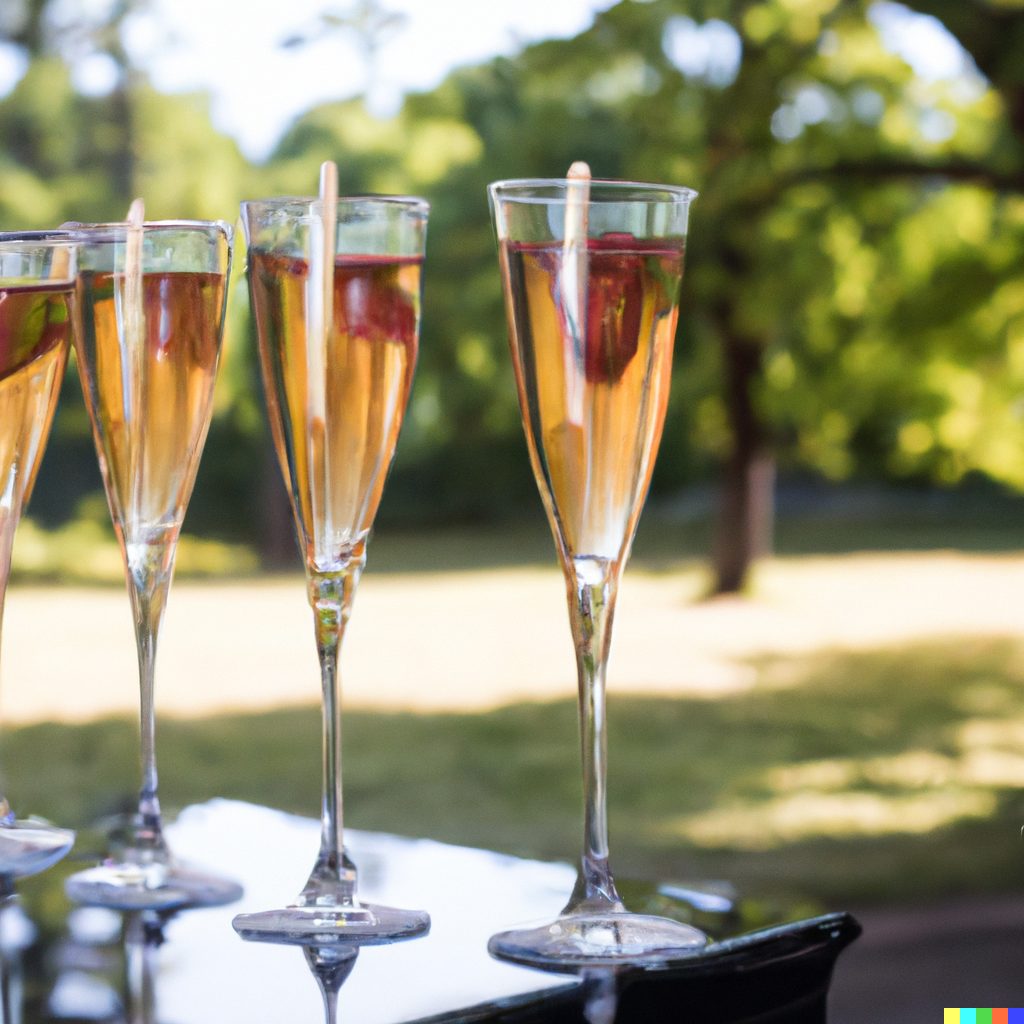 Behind The Bar
2023 Guide to Popular Wedding Drinks
2023 Guide to Popular Wedding Drinks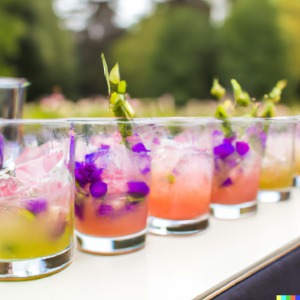 When it comes to weddings, drinks play a significant role in setting the celebratory tone and creating a memorable experience for guests. From elegant champagne to creative cocktails, couples have an array of options to choose from when selecting the perfect wedding drinks. In this article, we will explore some of the most popular wedding drinks that are sure to delight your guests and add an extra sparkle to your special day.
Classic Champagne:
Champagne has long been associated with celebrations, and it remains a timeless choice for weddings. Its effervescence and elegant presentation make it perfect for toasting the newlyweds. Whether you opt for a renowned Champagne house or a sparkling wine from another region, this celebratory drink will add a touch of sophistication to your reception.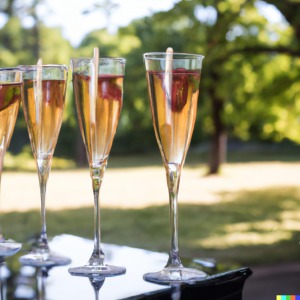 Signature Cocktails:
Many couples choose to showcase their personality and creativity by offering signature cocktails at their wedding. These custom-crafted drinks can be designed to reflect the couple's favorite flavors, colors, or even their love story. From fruity and refreshing concoctions to sophisticated and boozy mixes, signature cocktails are a great way to leave a lasting impression on your guests.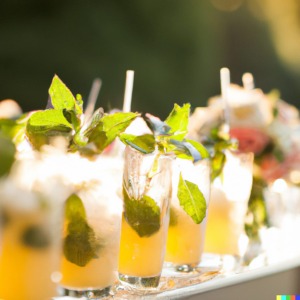 Mojitos and Margaritas:
For summer weddings or tropical-themed celebrations, Mojitos and Margaritas are crowd-pleasing choices. Mojitos, with their refreshing combination of mint, lime, and rum, are ideal for outdoor receptions. Margaritas, made with tequila, lime juice, and a touch of sweetness, bring a vibrant and festive atmosphere to any wedding.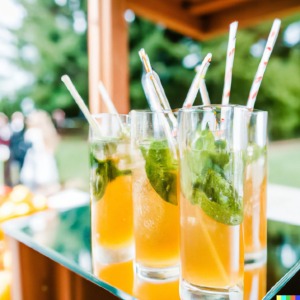 Wine Selections:
Offering a carefully curated selection of wines allows guests to choose their preferred libation. It's essential to have options for both red and white wine lovers. Consider selecting wines that complement your menu choices and provide a range of flavors and styles. A knowledgeable sommelier or wine consultant can help you make the perfect choices to suit your tastes and budget.
Craft Beers and Ciders:
For couples who appreciate craft beverages, offering a selection of local or artisanal beers and ciders is a fantastic way to add a unique touch to the wedding. Craft breweries and cideries often have a variety of flavors and styles to choose from, ensuring that there's something for everyone. Consider offering a tasting flight or pairing suggestions to enhance the experience.
Non-Alcoholic Options:
Inclusivity is key when planning a wedding, and it's essential to provide non-alcoholic options for guests who don't consume alcohol or prefer not to drink. Create a thoughtful selection of mocktails, fruit-infused waters, and specialty non-alcoholic beverages to ensure that everyone can enjoy a refreshing drink and join in the celebration.
Conclusion:
Selecting the right wedding drinks can elevate the atmosphere of your special day and leave a lasting impression on your guests. Whether you opt for classic champagne, signature cocktails, or explore other creative options, the choices you make should reflect your style as a couple. Consider incorporating a range of beverages to cater to different tastes and preferences, ensuring that everyone feels included in the celebration. Cheers to love, happiness, and a memorable wedding day!
Published by: Just Bartending
What's your reaction?
0
Like
0
Love
0
Happy
0
Sad
0
Dislike