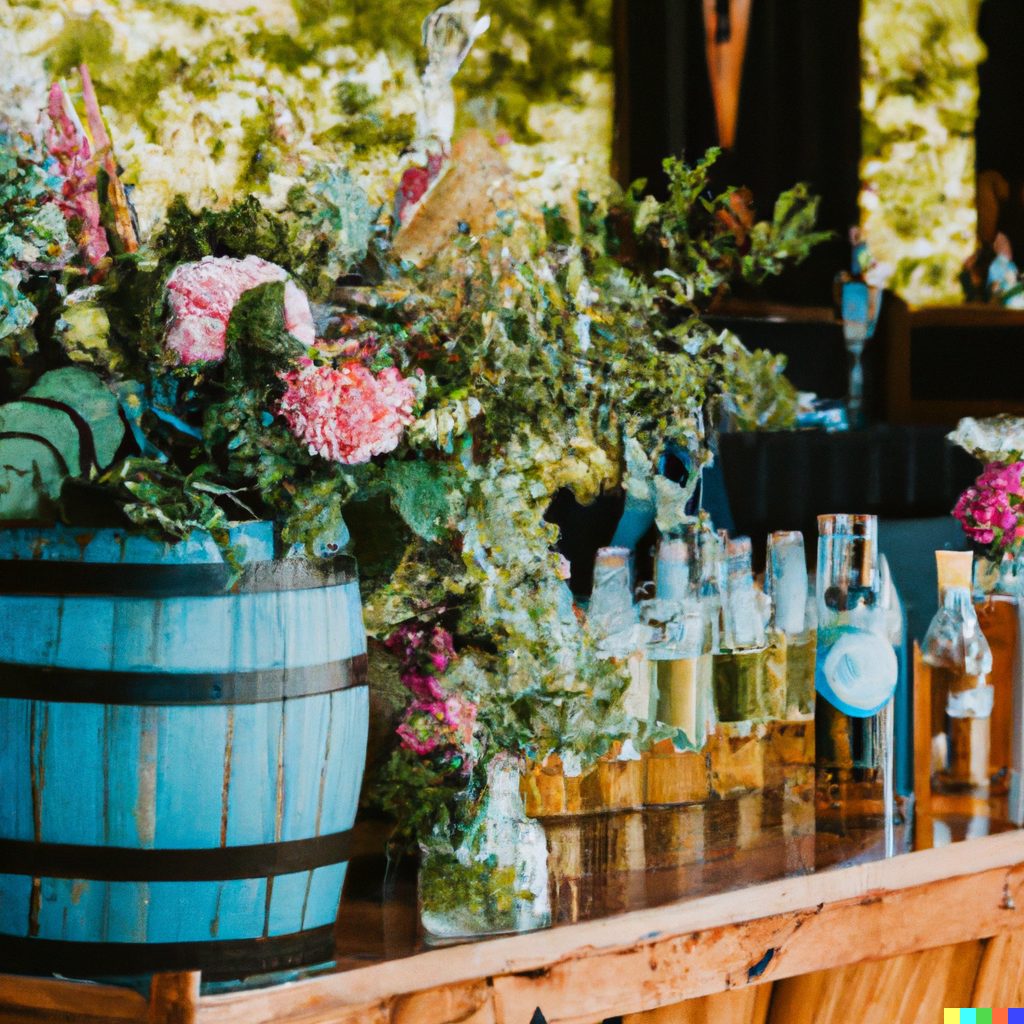 Industry News
Raise a Glass to the Latest Bartending Trends for Your Wedding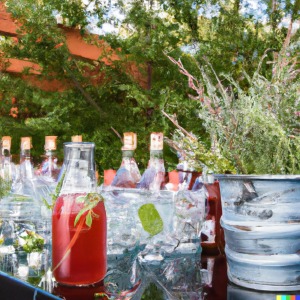 Introduction:
Planning a wedding involves numerous details, and one key aspect that shouldn't be overlooked is the beverage selection. Gone are the days of standard drink menus at weddings. Today, couples are opting for unique and personalized bartending experiences that add a touch of flair and excitement to their special day. In this article, we'll explore the latest bartending trends that are sweeping the wedding scene, ensuring your celebration is a toast-worthy affair.
Craft Cocktail Stations:
Craft cocktails have become a must-have at modern weddings. Couples are now opting for interactive craft cocktail stations, where expert mixologists prepare exquisite drinks with carefully selected spirits, fresh ingredients, and artistic garnishes. These stations offer guests the opportunity to witness the creation of their drinks, adding an element of entertainment and customization to the bar experience.
Signature Cocktails:
Creating a signature cocktail has become a popular way to infuse a wedding with personality and style. By designing a drink that represents the couple's taste and story, they can leave a lasting impression on their guests. Whether it's a classic cocktail with a twist or an entirely new creation, signature drinks are a memorable addition to any wedding celebration.
Mocktails and Specialty Non-Alcoholic Beverages:
Inclusivity and mindful drinking have gained significant momentum in recent years. To cater to guests who prefer non-alcoholic options, couples are now incorporating mocktails and specialty non-alcoholic beverages into their bar menus. These refreshing concoctions feature a variety of flavors, often utilizing fresh fruits, herbs, and innovative mixers, ensuring that everyone can enjoy a delightful beverage.
Local and Seasonal Ingredients:
With the increasing emphasis on sustainability and supporting local businesses, couples are turning to bartenders who prioritize using local and seasonal ingredients. This trend adds a touch of uniqueness to the drink offerings, as the flavors are influenced by the local terroir and the freshest produce available. From farm-to-glass cocktails to locally brewed beers and wines, embracing regional flavors can elevate the overall wedding experience.
Interactive Mixology Workshops:
Wedding guests are often looking for unique experiences beyond just sipping drinks. Interactive mixology workshops provide an excellent opportunity for guests to learn the art of cocktail making from professionals. These hands-on sessions engage and entertain guests, fostering a lively atmosphere while allowing them to create and enjoy their own custom cocktails.
Elevated Bar Displays:
Gone are the days of standard bar setups. Couples are now transforming their bar areas into visually stunning displays that serve as both a focal point and a conversation starter. From rustic wooden bars to elegant marble countertops, the design possibilities are endless. Creative decor elements such as personalized signage, lush floral arrangements, and strategically placed mood lighting add a touch of elegance and create a visually appealing backdrop for the bartenders to work their magic.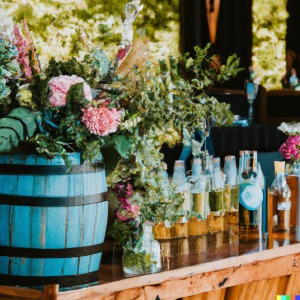 Conclusion:
When it comes to wedding bartending trends, the options are vast and exciting. Incorporating craft cocktail stations, signature drinks, mocktails, local and seasonal ingredients, interactive workshops, and elevated bar displays will undoubtedly impress your guests and create an unforgettable experience. Don't shy away from thinking outside the box and personalizing your bar offerings to reflect your unique style and taste. Cheers to a wedding celebration that will be remembered for both the vows exchanged and the incredible libations enjoyed!
Published by: Just Bartending
What's your reaction?
0
Like
0
Love
0
Happy
0
Sad
0
Dislike